EarthLite Flex-Rest™ Head Rest with Strata Face Pillow
ASSISTANCE IS JUST ONE CLICK AWAY!
EarthLite Flex-Rest™ Head Rest with Strata Face Pillow
Product Description
You'll never hear a client complain about the discomfort of a head or face rest again. The new EarthLite Flex-Rest Headrest is a revolutionary new design from the the World's # 1 Brand in Massage ™. The Flex-Rest pivots and flexes to adjust itself to the unique shape and contours of each client's face.
Now available in 16 different colors (as opposed to other massage supply companies who offer fewer options), it's easier than ever to find one that suits your personal style as a massage therapist. The dowels measure 8" on center to fit all EarthLite tables. You can also choose to order this flex rest with UltraLeather™ upholstery (see 10 colors on the image to the left). With our new Form-Fit™ memory cushioning technology, pressure on the sinuses and painful pressure points is now greatly reduced and often eliminated. This is due to the combination of the patent-pending elastomeric connective tissue and the Form-Fit™ memory cushioning. Together they will keep your client's face gently suspended in a Zen-like state of tranquility.
Your clients are the most important part of your massage therapy business. Without them you wouldn't have a business. So how about treating them to a face rest with superior and unparalleled comfort? It will add that extra little bit to your massages that nudge your client's thinking closer to best massage ever and further from sticky, gross, I can't breathe.
---

---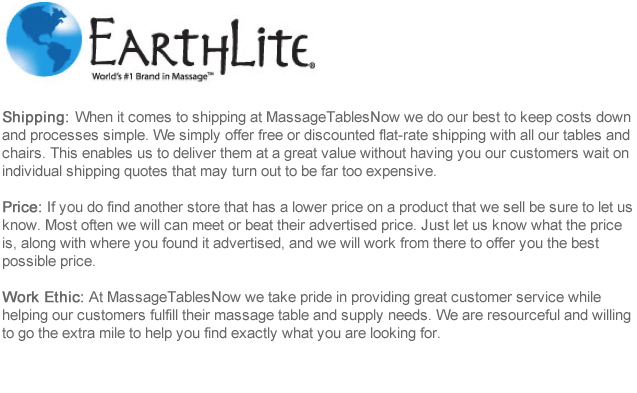 Find Similar Products by Category