Oakworks Professional Carry Case
ASSISTANCE IS JUST ONE CLICK AWAY!
Oakworks Professional Carry Case
Product Description
The Oakworks Professional Carry Case is one strong and sturdy carrying built with high quality materials to withstand a lot of weight. Gone are the days you had to worry about buying a new carry case every 3 month. Oakworks has built its professional carrying cases to last for many years to come. To put it plain and simple, if you are the kind of therapist who is on the go and needs a long lasting carrying bag with the best price on the internet, you've come to the right page.
This carry case also comes with a convenient 19"x24" pocket to put your extra supply. It also includes a non-slip shoulder strap for more stability when carrying it and it's designed with handles and a dual slide zippers to keep you more comfortable through your long walks to your client's home. This carrying case is the best option for when you are on the road period!
Features:
The Medium carrying case fits: 27"-28" Tables
The Large carrying case fits: 29"-30" Tables
The X Large carrying case fits: 31" Tables The XX Large carrying case fits: 33" Tables
Available Colors: Black Only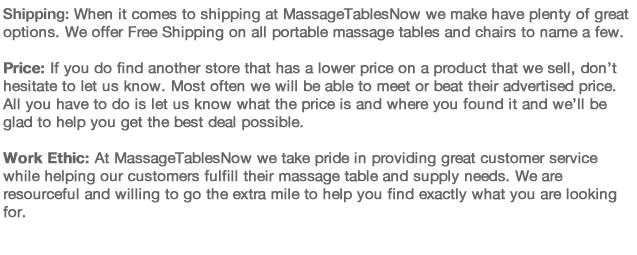 Find Similar Products by Category