EarthLite Pump for Oil or Lotion (8oz/1Gallon)
ASSISTANCE IS JUST ONE CLICK AWAY!
EarthLite Pump for Oil or Lotion (8oz/1Gallon)
Product Description
Are you looking to purchase a pump for your 8oz or a 1 Gallon container of oil or lotion for your home or business? If so the EarthLite Pump for Oil and Lotion is exactly what you need. The EarthLite's high quality pump makes it extra easier by dispensing oil and lotion effortlessly. That's not to say that you are able to refill them at anytime of the day in a split second. For only a few bucks it's a no brainer!
You can either choose the 8 Oz pump for $2.75 or the 1 Gallon Pump for $5.75 by clicking on the drop down menu above. There is a $7.50 shipping charge for either of these pumps. We do however offer the cheapest prices on the internet. You can also qualify for free shipping on orders of $237 and above.
Note: The Gallon pumps do not fit the Gallon massage cremes and are only made for EarthLite Gallon massage oil and EarthLite Gallon massage lotion.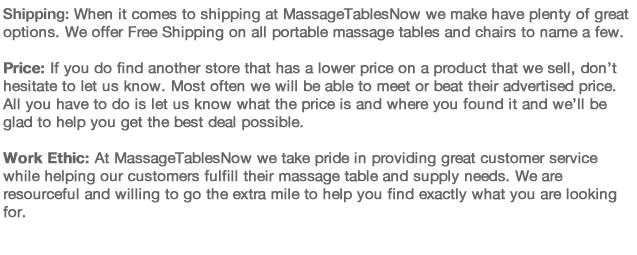 Find Similar Products by Category