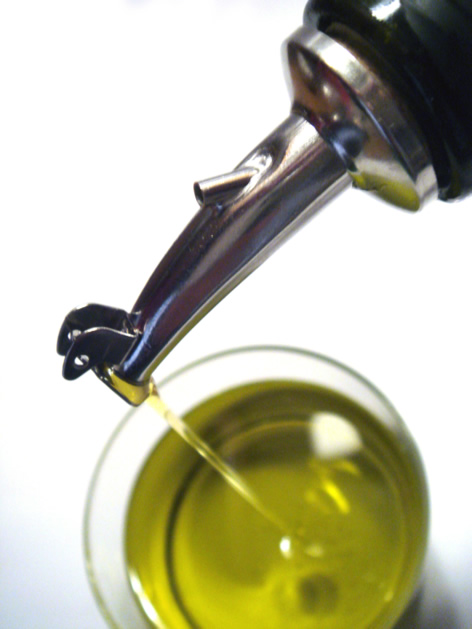 What's your favorite massage oil?
Maybe you've developed an arsenal of all-natural massage oils based on your customers' recommendations or preferences, or maybe you have your go-to, no-fail massage oils that are a hit no matter which kind of massage you're performing. Regardless of your method, the most important thing is that you're using oils often, as they have amazing properties and benefits for your customers.
We're counting down the top 5 all-natural massage oils that you need in your repertoire for maximum effectiveness. Choose from these and see the difference they make with your customers.
Olive Oil
When people see the words 'olive oil', they automatically think of a cooking oil. However, olive oil can also be used in massage therapy with amazing results. It is super thick and smooth, allowing the massage therapist to manipulate the muscles and tissue with greater ease. This is perfect for deep tissue massages and sports massages. The best thing of all? Olive oil is readily available in almost every grocery store, making it the most accessible massage oil you can find.
If you're going to use olive in your next massage session, it's recommended that you choose the extra-virgin variety. Granted, you'll have to pay a little more for it, but the difference in quality is like night and day, and your customers will really take notice.
Sunflower Oil
Extracted from sunflower seeds, sunflower oil is another popular massage oil. It contains several skin-benefiting compounds, including linoleic acid, palmitic acid and stearic acid. These compounds promote healthy skin without leaving behind a sticky or oily residue – something that can't be said for many of the thicker oils. In fact, if a lighter massage oil is what you're going for, you'd be hard pressed to find something more versatile than sunflower oil.
When working with sunflower oil, it's important to take note of its short shelf life. Making sure to store it in a cool, dark area will prolong its use and keep it from going bad.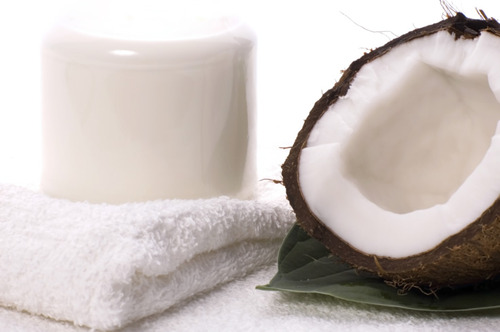 Coconut Oil
Coconut oil is a powerful, all-natural massage oil featuring the nutrient-rich milk extract from coconuts. It tends to be the preferred massage oil for clients and therapists alike because of its monosaturated and polysaturated fats, both of which promote healthy, youthful skin.
One of the lesser known benefits of massaging with coconut oil is its ability to neutralize bacteria and other potentially harmful germs. It contains medium chained triglycerides (MCTs), such as 12-carbon Lauric Acid and Capric Acid, which kills germs on contact. Several studies have found these same compounds to effectively kill bacteria and fungi.
It's a natural antioxidant and is easily absorbed in the skin. When cooled down, natural coconut oil will congeal and harden, but once it's warmed up, it's easy to spread. If you're going to get one massage oil to work with, make sure it's coconut oil.
Sesame Oil
People in India have used sesame oil as a traditional medicine for centuries, so there's no surprise it's also being used as a massage oil. In fact, it's often used in specific types of self-massage known as abhyanga, as well as shirodhara.
Sesame oil is nourishing, filled with beneficial nutrients, and it's believed to flush toxins from the body. If you haven't tried sesame oil, you might be surprised to find just how pleasing its nutty aroma is. Depending on the quality or grade, sesame oil typically emits a fragrant aroma that further aids in its massage therapy uses, and can be used in aromatherapy.
Grapeseed Oil
Grapeseed Oil might be last on our list, but that doesn't mean it's the least. As a massage oil, grapeseed oil is great for whole body massages and manipulations.
Unlike sesame oil, it has little-to-no odor, which can either be good or bad depending on your preferences. While it may lack a fragrant aroma, however, grapeseed oil has an idyllic silky-smooth texture that can be a welcome touch for clients. It also contains Vitamin E to help reduce the look of wrinkles, fine lines, and scars.
No matter which all-natural massage oil you choose, there's one for every type of massage -- and every type of client. Check out our assortment of massage oils and creams to start off or round off your collection.