Guest Post by Alex Davidson at Massage Magazine
When you begin your massage therapy career, your head is swirling with everything you learned at school. But there is much more to being an effective massage therapist than just techniques. Here are six tips to help elevate your massage therapy career.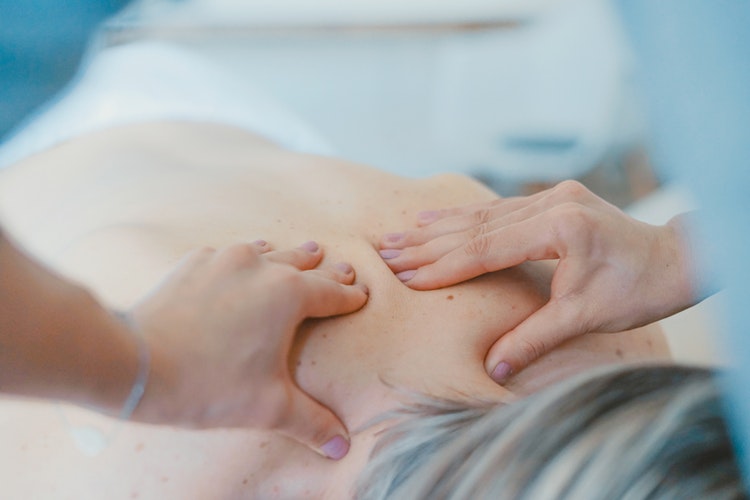 1. Provide a Welcoming Environment
First impressions are important, and your waiting room is the first place your clients will see. Keeping it clear of clutter and dirt is vital to helping make your business inviting to clients. Try to keep the area warm, relaxing, and inviting, so your clients will begin feeling relaxed the moment they walk through the door.
A Clean Area is Crucial
Make sure your massage room is always clean, many clients will find a dirty massage room to be off-putting. The thought that someone else was lying nude on the table before them can be a deal breaker for a client. Making the room clean and hiding any evidence of previous clients is a good way to avoid that. Stow dirty linens out of sight of clients, and thoroughly clean your table. The next client you bring in should feel more comfortable.
Keep Your Personal Appearance Clean
Not only is it important to keep your building clean, but it is important to keep yourself clean too. Keep your hair neat, your clothing and shoes clean, and your nails looking nice too. Your clients need to see that you are presentable because of how closely you are working with them.
2. Be Compassionate
As a massage therapist, you need to be able to listen to your clients' suffering and care enough to help them. In order to succeed as a massage therapist, you need a "deeply driven desire to help others in a meaningful way," or you will not enjoy your career. Without that deep desire to help people, you could end up feeling like everyone is just whining and complaining all the time, which leads to unhappiness for you, and dissatisfaction for your clients.
3. Communicate with Your Clients
If you ignore what your client tells you or make assumptions about them, you will not be able to treat them as effectively. Listen to what they tell you about their pain and their needs; understand their lifestyle and what their desired outcome is.
Many massage therapists have a form for new clients to fill out to explain any health concerns and care expectations. But you should not just read the form and leave it at that. Spend time talking to your client and go over the information on the form verbally. You can get more thorough information from them by speaking to them and asking questions.
During the massage, take the clients' lead about if they want to be talkative during the session or not. Even if they just want a quiet massage, make sure you ask them questions during the massage about how the pressure is, how comfortable they are, and other things relevant to their massage.
When the massage is finished, ask the client for feedback. This will help you customize their therapy if they return, and help the client feel like you truly care about the outcome and increase the likelihood of them returning. Don't forget to ask the client at the end of the session to schedule another appointment. This can help with making your client feel like their wellbeing is important to you.
Listen to Their Body
Trust your intuition and listen what your client's body is telling you. Whether it is the way you see the client move or something else, it is advised to "treat what you feel." Pay attention to what you feel and observe as you work with the client.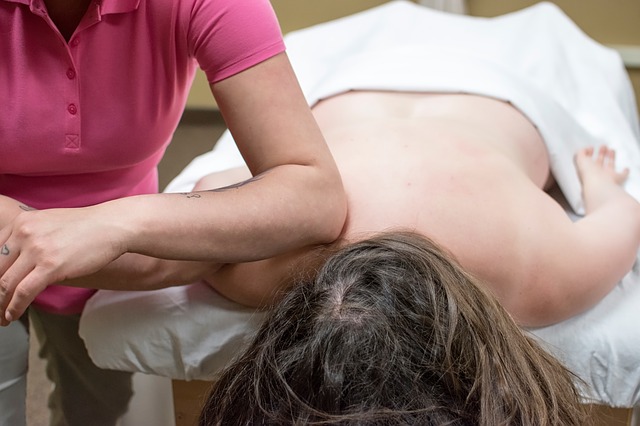 4. Practice Good Self-care
Taking good care of yourself is important, especially in this profession. Without good self-care, you cannot be as effective as a massage therapist. If you do not take care of yourself, you risk becoming burned out or hurting yourself. This can be both a physically and emotionally draining career and working all day with past issues on your mind means you are not completely present, and that means you may be less effective.
Limit the number of clients you see per day and set up specific days off for yourself. You cannot risk overworking yourself. Give yourself time to rest between clients, so you are not in a constant string of massages. If you notice pain or discomfort in your own body, listen to it. Figure out if it is from standing in the same spot too long or the way you move when using a specific technique. When you determine what the causes are, you can work to correct them. Adjust your posture, make sure you move around more, sit down when you can. Take some time to stretch between clients too, that can help ease some of the pain.
5. Develop a Good Marketing Strategy
Running a massage therapy business is about more than just massages. In order to be effective and find clients, you need to develop a marketing strategy. Determine what your desired clientele is and develop an advertising campaign based on that.
Social media is important to your marketing strategy and it will allow you to target specific demographics for your ads. If you are not on social media, you are missing out on business.
6. Find Your Niche
There are a lot of different types of massage therapy. Determine which ones you excel at and specialize in those. Offering every type of massage therapy is great, but that is what everyone does, and specializing in one unique type can actually help you bring in more clientele.