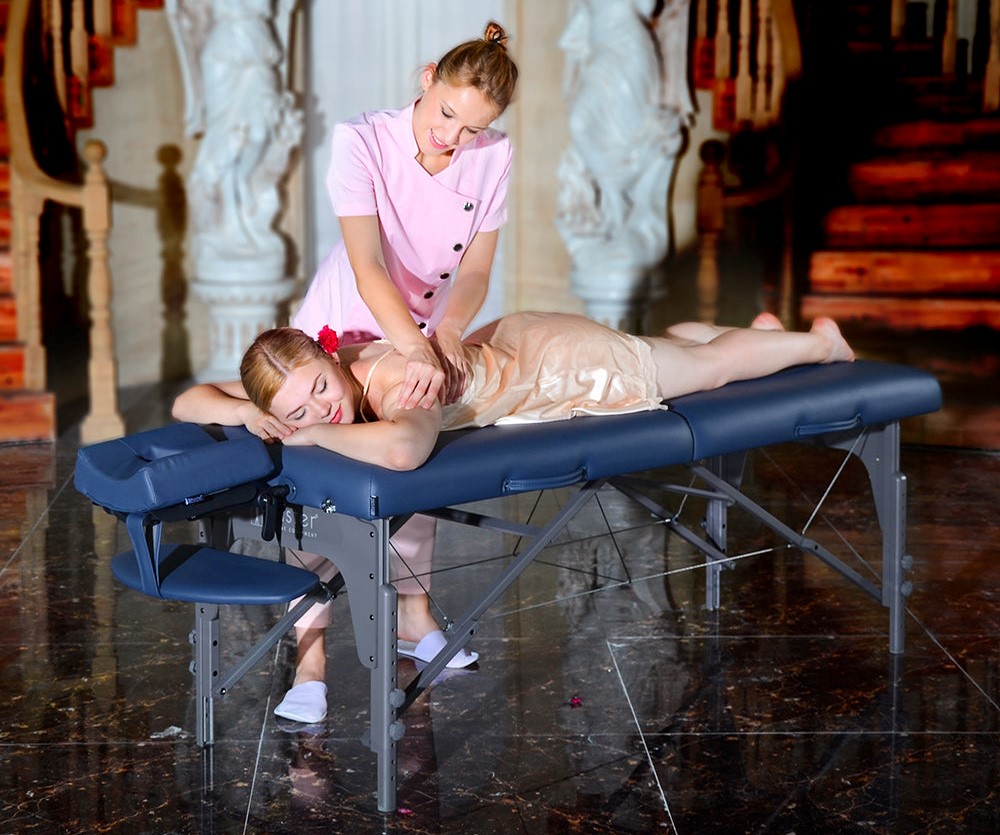 If you are a massage therapist in the market for a massage table, here's a primer for finding the right equipment.
In this article, we'll show you how to buy massage tables for the best possible experience – not just for the clients but for the therapist, too!
1. Decide on the type of massage table you need
The first step in choosing a massage table is to decide on the type of table you want. There are many different types of massage tables on the market, each with its benefits and features.
It's important to know what you're looking for before you make a purchase, as the wrong type of table may not be ideally suited for your practice or purpose.
Here are some of the most popular types of massage tables to buy: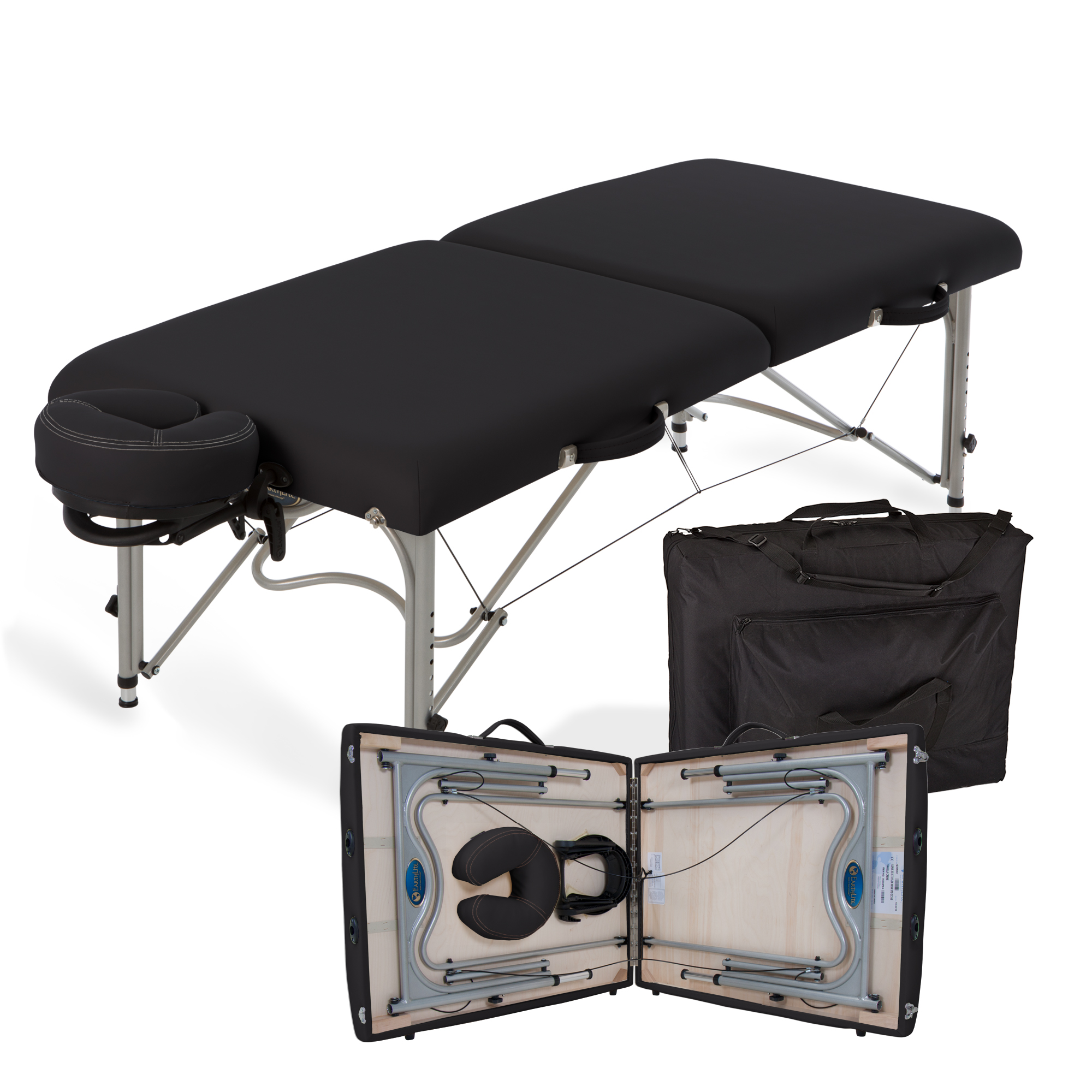 These are perfect for those who want to be able to take their table with them wherever they go. Most portable tables are lightweight and easy to set up, making them ideal for traveling therapists.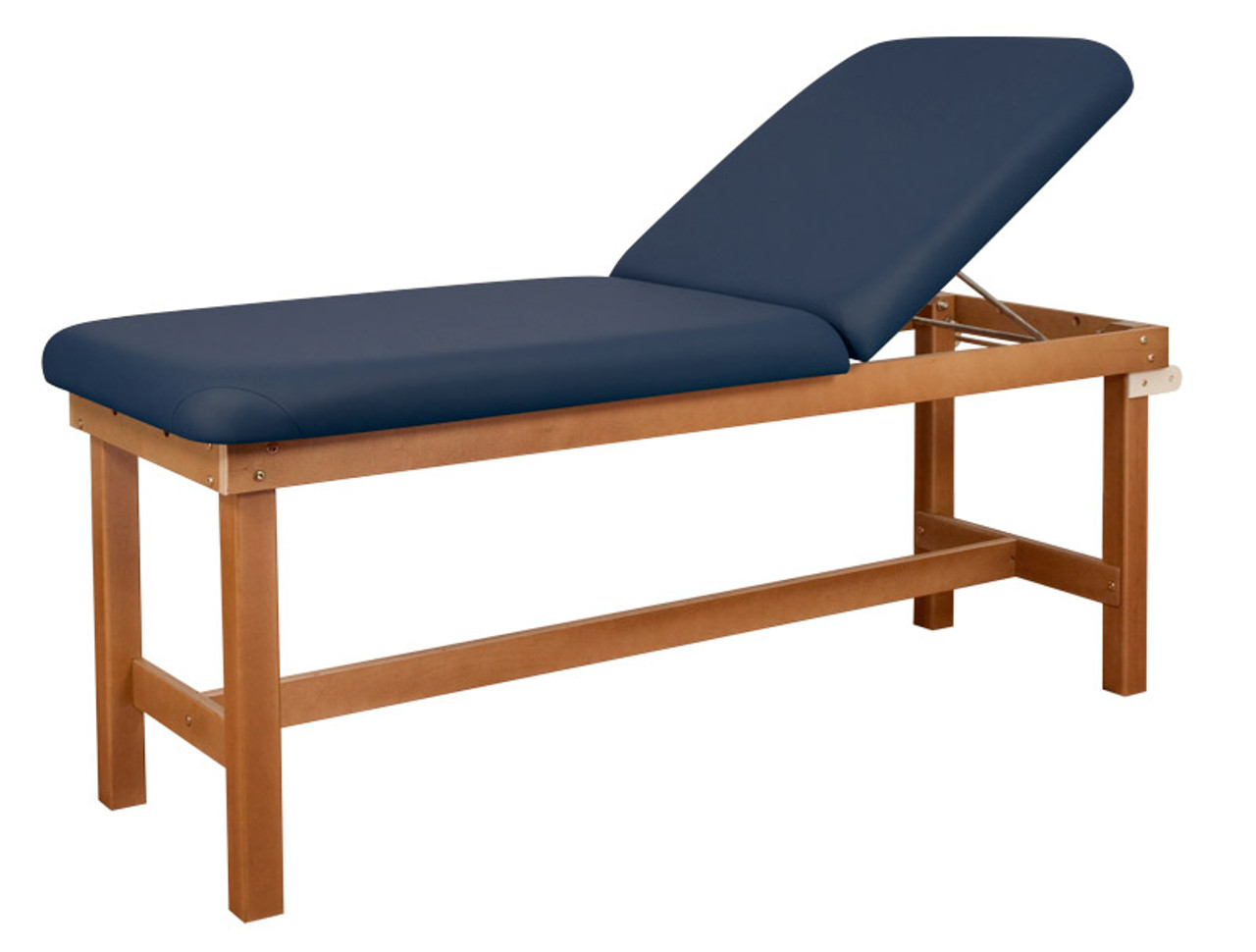 Stationary tables are the most popular type of table, as they are typically more comfortable and offer more features than their portable counterparts. If you're looking for a table that will stay in one place, a stationary table is the way to go.
Electric massage tables are becoming increasingly popular, as they offer several benefits that other tables don't. For example, electric tables can be heated, providing additional relaxation and pain relief for those with muscle pain.
2. Consider the features that you want
Once you've decided on the type of table you need, it's time to start thinking about the features you want. Here are some things to consider:
Size
The size of the table is vital for both comfort and practicality. It would help if you made sure the table is big enough for both the person giving the massage and the person receiving it.
Adjustability
Some massage tables are adjustable and can be raised or lowered to accommodate different heights. Adjustability is an excellent feature if you plan on giving massages to people of various sizes.
Padding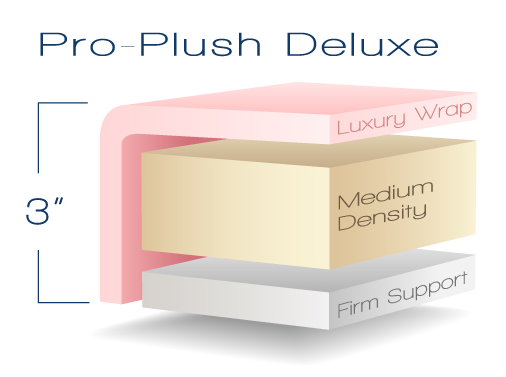 The padding on a massage table is also an important consideration. Some tables have thicker padding than others, which can be more comfortable for both you and your clients. Thicker padding can also help reduce the risk of injury for those getting a deep-tissue massage.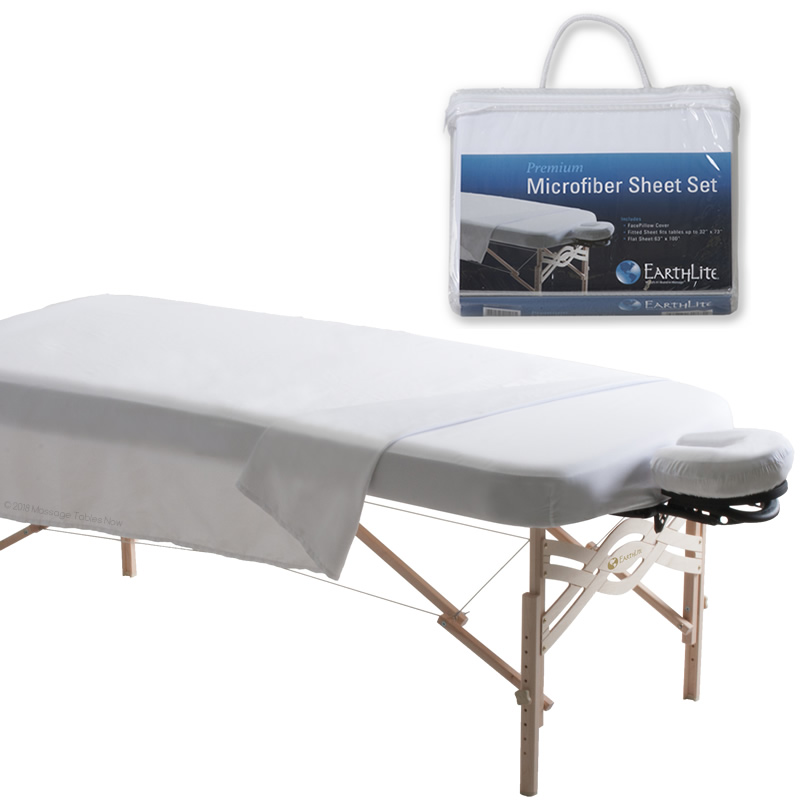 Most massage tables are used with sheets, as such, it's essential to ensure that the sheets are high quality and easy to clean. Some sheets are made of cotton, while others are made of synthetic materials.
Cotton sheets are typically more comfortable but can be more challenging to clean. On the other hand, synthetic sheets are usually easier to clean but not as comfortable.
Portability
As we mentioned, portability is essential if you plan to take your table to different locations.
If you choose a portable table, make sure it's easy to set up and take down and lightweight enough to carry without too much difficulty.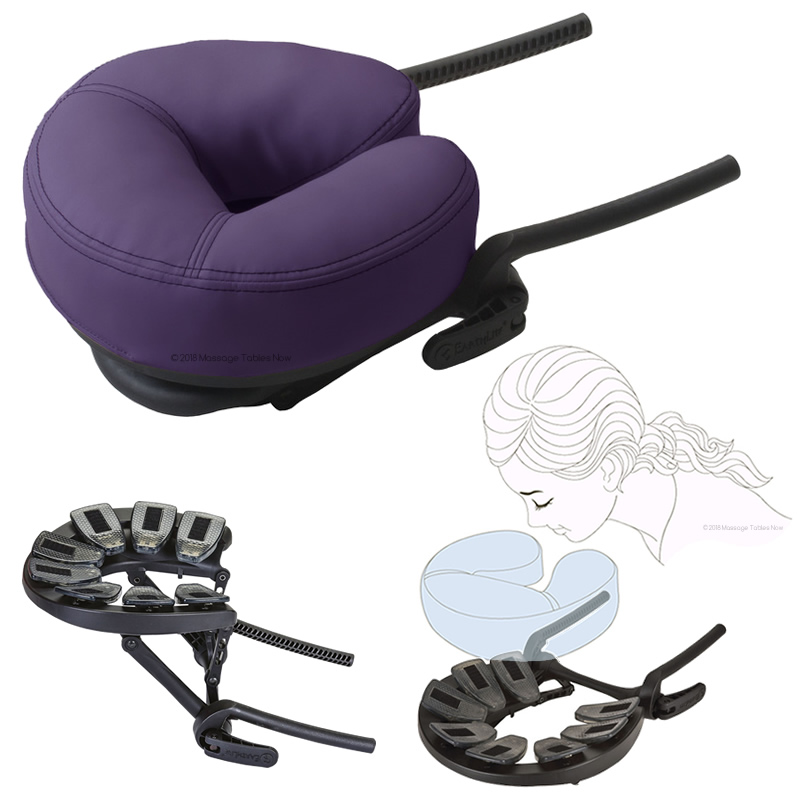 Many massage tables come with a headrest, which can be very helpful for those who want to provide neck and shoulder massages. If you think you might want to use a headrest, make sure the table you're considering has one.
Storage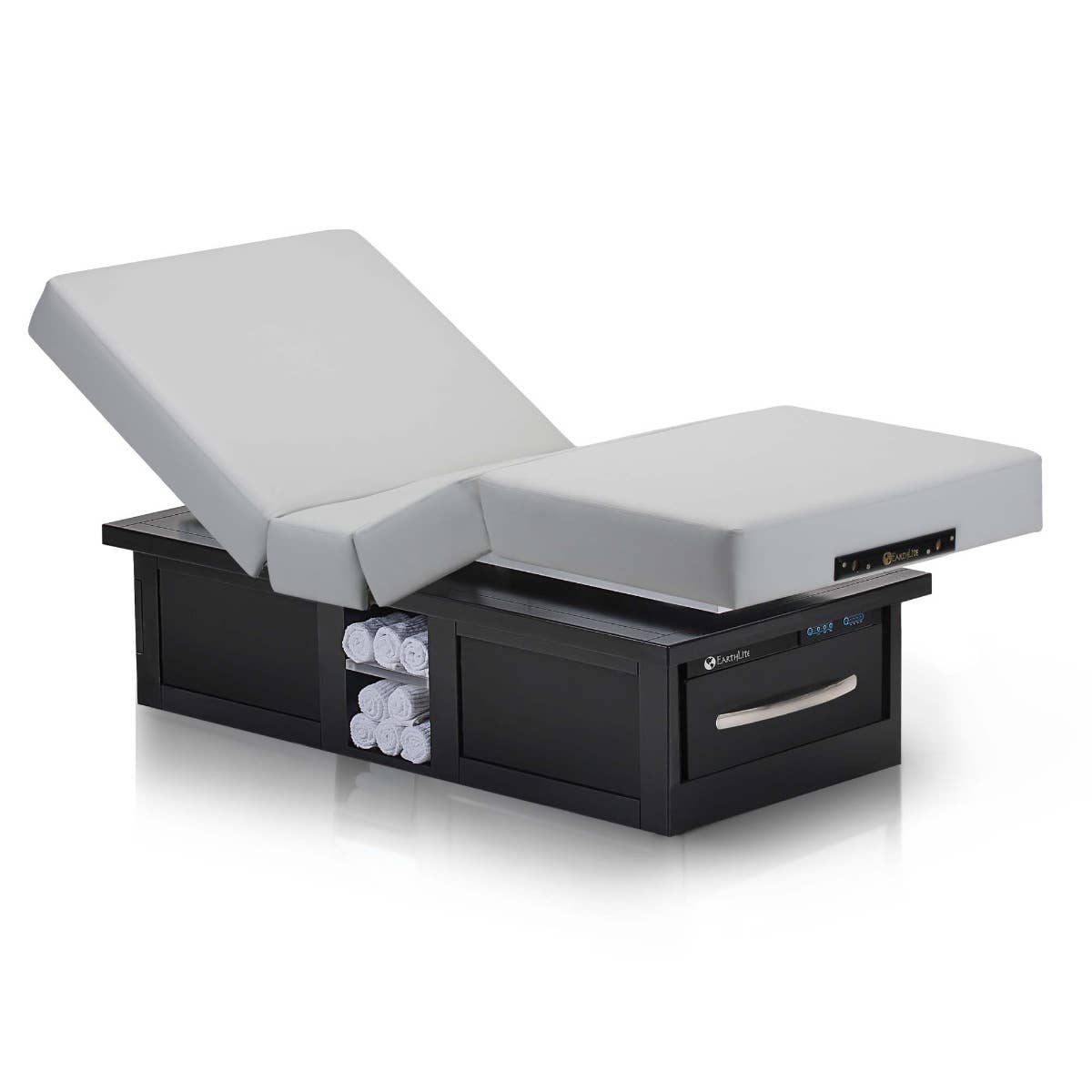 If you're short on space, look for a massage table with storage options. Many stationary tables come with shelves or drawers where you can store towels, sheets, and other supplies.
3. Determine your budget
The type of table you choose, as well as the features you want, will have a significant impact on the price. Massage tables can range in price from a few hundred dollars to several thousand, so it's essential to know how much you're willing and able to spend.
Once you've determined your budget, start looking for tables that fall within your price range.
You can buy a massage table at many different retailers, both online and in-store. When comparing prices, be sure to factor in the shipping cost and any applicable taxes.
4. Read online reviews
When wondering, "Where can I buy a massage table?" one of the best ways to narrow down your options is to read online reviews. Many websites allow users to leave reviews of products, so you can get an idea of what others think of a particular table before you buy it.
When reading reviews, consider each table's positive and negative aspects. Consider what features are most important to you and look for tables that have received good ratings for those features.
5. Purchase from a reputable retailer
When you're ready to purchase, choosing where to buy a massage table is very important. Purchase yours from a reputable retailer to ensure you get a high-quality table that meets your needs.
There are many online and brick-and-mortar retailers that sell massage tables. If you're unsure of where to start, ask for recommendations from friends or family members who have purchased massage tables in the past.
Once you've found a few potential retailers, take some time to compare their prices and policies. Be sure to read the fine print before making a purchase. It is always best to go with a retailer with knowledgeable Sales and Customer Service staff. At Massage Tables Now, we pride ourselves on just that!
If you ever have a question, contact us at hello@massagetablesnow.com and (888) 515-0444 for prompt and friendly service.
Final thoughts
A massage table is a worthwhile investment for anyone who enjoys giving or receiving massages. With so many different types and features, there's sure to be a perfect table for you.
By following the tips in this article, you'll be able to find the perfect massage table at a price that fits your budget.
FAQs
What should I look for when buying a massage table?
When choosing a massage table, you should consider its weight, quality and fabric style, capacity, width, height and length, adjustability, foam thickness, price, and material composition. You should also check reviews to see if the table is durable and has a long shelf life.
What size massage table is best?
Most standard massage tables are 28 inches wide (71cms) and 73 inches (185cms) long. This size will accommodate most people comfortably. It is essential to have enough room to move your arms freely and to be able to get close enough to the person you are massaging.
What material is a massage table made of?
When shopping for a new table, please pay close attention to the materials used in its construction. The foam is one of the most critical factors in determining a table's comfort level. It should be thick and soft without being too stiff or thin. Additionally, the type of vinyl used is also essential. It should be soft and delicate rather than rough and leathery.
How much space do you need around a massage table?
Ideally, you would have a 120 to 140 square feet room. This allows enough space for the massage table, a comfortable area for you to walk around the table, and enough space to set up chairs or other equipment as needed. If you have a smaller room, you can still make it work, but you may need to get creative with your layout.