Bet you didn't know that Custom Craftworks, manufacturer of professional salon and spa massage treatment and technique tables, offers several varieties of premium, anti-fatigue floor mats that will improve your work life. That's right! Smart Step Wellness Mats manufactures a line of anti-fatigue mats specifically for the health industry right here in the United States, and they are now available from MassageTablesNow.com through Custom Craftworks.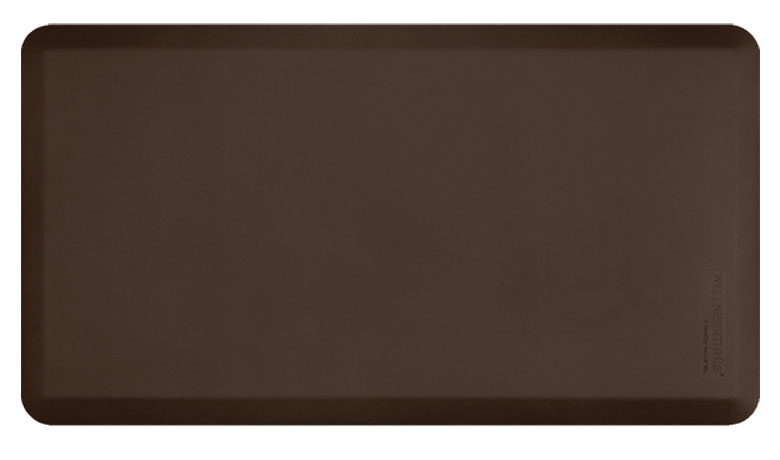 Smart Step Wellness Mats promote employee wellness and workplace safety by suspending body weight, which reduces stress, strain, pain, spinal compression, and leg, foot, ankle, and back fatigue while increasing circulation. Plus, they are environmentally safe, non-toxic, latex-free, and eco-friendly.
How Is This All Possible?
All Smart Step mats are distinctively made with proprietary SmartTech Polyurethane™ (STP), polyurethane being a premium standard for anti-fatigue mats. Smart Step's 100% polyurethane means they do not contain PVCs or BPAs and have been rigorously tested and proven to be environmentally safe. Smart Step Mats are also latex and odor-free, no "off-gassing," unlike rubber, vinyl, or biodegradable foam mats. The materials used in construction are more expensive than other commonly used materials but offer the best support and comfort, providing exceptional value over time.
Durability
The high-tech construction of Smart Step Mats also makes them abrasion, slip, wear, stain, chemical, puncture, and tear resistant. They are flame resistant up to 400°F making them ideal for use on radiant flooring, and they have passed the CFR 1630/1631 Standard for the Surface Flammability of Carpets and Rugs.
Anti-Microbial
Smart Step Mats are also anti-microbial, a term which is given to an object that can destroy or inhibit the growth of disease-causing microorganisms. Other mats use additive anti-microbial liquid bases to coat their mats. Coated type mats tend to wear off over time and could cause the growth of bacteria. Smart Step Mats are 99.99% anti-microbial by design. Since they are inherent in material formulation, no additives are necessary.
Comfort and Support
They are also thick, generally, 3/4" thick! That's 50% more thickness than many other premium mats on the market. Some Smart Step Mats are 5/8" thick.
Environmentally Friendly
Smart Step mats have a longer life expectancy, thus keeping them out of the landfills and contributing to a greener environment. After their minimum 20-year life expectancy, Smart Step Mats can be recycled.
Cleaning
Smart Step mats require little to no special care. You can spot clean, sweep, stick vacuum (non-brush-rolled), or mop as needed. Most spills can be easily cleaned with a towel. For more difficult stains, clean with mild soap and water.
Are you convinced yet?
SmartTech Polyurethane Technology (STP) and revolutionary designs guarantee:
Permanent shock absorption and recovery (consistent 'bounce-back' every time)
Abrasion, slip and wear resistance (mat travel is reduced and will not show wear and tear)
Stain, chemical, puncture, and tear resistance
Contain no plasticizes, and will not leach over time (no noxious smells or harmful chemicals)
Flame resistant up to 400°F
Smart Step Mats are available as fitness mats, mobile mats, puzzle mats, and in a variety of sizes. They can even be customized with your company logo. These premium, anti-fatigue floor mats are a perfect choice for gyms, physical therapy and massage studios, spas, hair salons, chiropractic offices, and even behind the reception desk. MassageTablesNow.com will be glad to assist you in choosing the right mat for your location.
Adapted from the Custom Craftworks blog post titled " Matting Matters: Q & A with Smart Step Wellness Mats ."