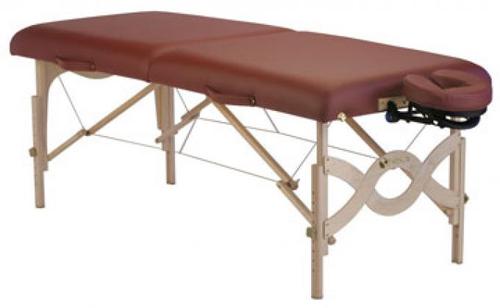 Starting out as a new massage therapist can be tough. Not knowing which massage tables to purchase is the number one question that plagues a professional's mind. Do you need portable massage tables? Or would a few good stationary massage tables do?
Buying your first few massage tables can actually be quite a confusing process since there are countless brands and types of tables out there. We must also take into consideration the fact that everyone has an opinion on the right type of table for your massage business. Each practice is different and the massage table that works well for others may not work as well for you.
So what can you do?
The best thing to do before purchasing massage tables is to research and ask for advice from professionals who have been in the industry. These professionals have been in your place before and know exactly the issues you're facing. Their tips are invaluable. In this post, we've gathered some of these invaluable tips on which massage tables you should purchase. We will focus on what key elements and features you have to focus on when you are planning to buy your very first massage table.
What to look for when purchasing massage tables?
1. How strong and stable is the massage table?
This is the first thing you want to pay attention to. Different massage tables carry varying weights, so you want to ensure the one you purchase is well-supported and strong enough for every one of your patients. At the very least, your massage table should be able to withstand a minimum of 500lbs.

2. Does it suit all my massage needs?
Depending on the type of massage and bodywork you specialize in, you may need a different kind of table. Do you do pregnancy massage or deep tissue massage? Are you only offering Swedish massage? Your ideal massage table must be flexible and has to suit your needs and the needs of your customers at the same time.
3. Are the massage tables comfortable enough?
It almost goes without saying, but an uncomfortable massage table can make or break your customers' experience. Making sure the table you are practicing on is comfortable is very important. No customer is willing to go back for a massage if the table they had their last massage on was hard on their back. Make sure to choose a massage table with dense layered foam. Denser foams last a longer and take more time to break down.
4. Is the massage table is my price range?
The price of a massage table really depends on the brand, type and the quality of the table you purchase. Depending on your budget, there are a variety of different options you can choose from. In terms of reliable and affordable brands, look no further than Earthlite. This trusted brand also has outstanding customer service. Their tables tend to range from $250 to $800, and they are a reputable brand and a great starting point.

Whatever your choice of massage table, it's important to do preliminary research and make sure you're getting the most quality for your money. Purchasing massage tables becomes easier with time once you learn more about your business, your needs, and yourself as a massage therapist.