How To Clean A Massage Table?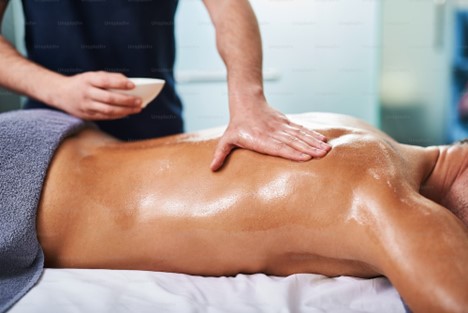 Image Source: Unsplash
If you own a spa table, you know how important it is to keep it clean and well-maintained. Not only does it make your table look more professional, but it also ensures the longevity of your investment. In this article, we'll cover everything you need to know about spa table maintenance, including why it's important, the materials you'll need, and step-by-step instructions on how to clean massage table properly.
Introduction to Spa Tables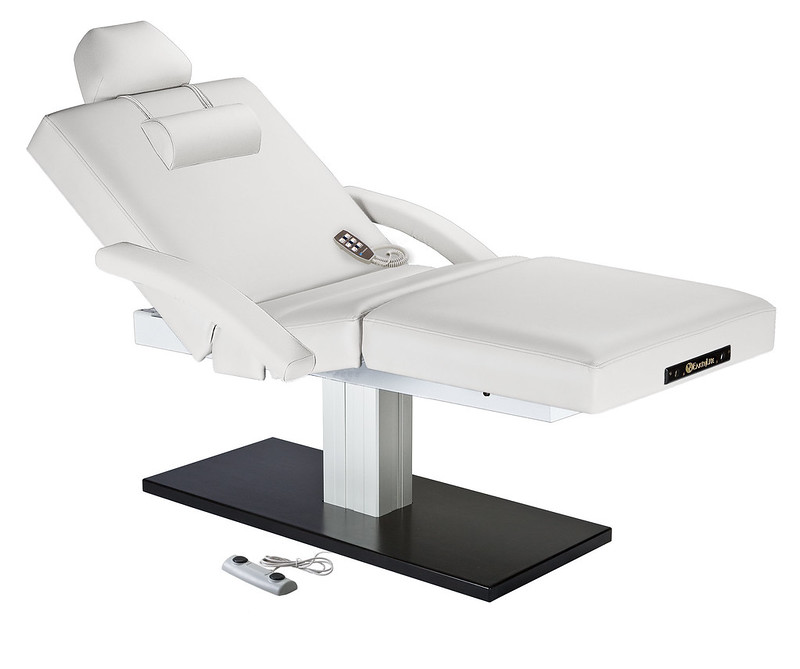 A spa table, also known as a treatment table or massage table, is a specialized piece of equipment used for massage, specialized spa treatments, and physical therapy. These tables are designed to be comfortable for clients and easy for practitioners to use. They come in various shapes, sizes, and materials, but all share the same purpose: to provide a comfortable and safe place for clients to receive treatment.
Importance of Proper Cleaning for Spa Tables
Spa tables are expensive investments, and proper cleaning is essential to ensure longevity. A dirty table looks unprofessional and can harbor bacteria and germs, putting your clients at risk for infection. Additionally, neglecting to clean your table regularly can cause damage to the vinyl, padding, and frame, ultimately reducing the lifespan of your table. So, let's find out how to clean massage table.
Materials Needed for Cleaning Your Spa Table
Before cleaning your spa table, you'll need to gather the necessary materials. Here's a list of what you may need:
Mild cleanser (more information to follow)
Water
Microfiber cloths or soft-bristled brush
Disinfectant spray or wipes (more information to follow)
Vacuum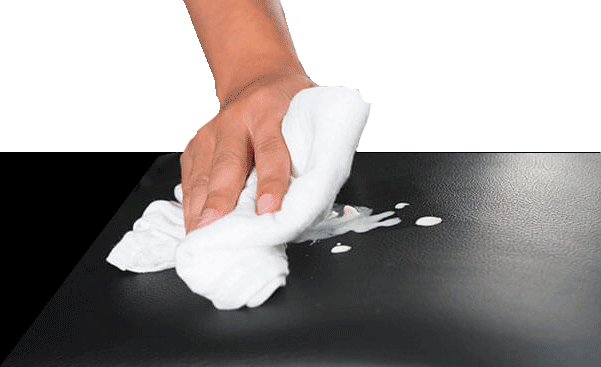 Step-by-Step Guide on How to Clean a Massage Table
Now that you have your materials let's dive into the step-by-step guide on how to clean vinyl massage table:
Clean the table of visible soil:
Remove debris, dust, or hair from the table's surface and crevices using a vacuum or brush.
Mix a small amount of mild soap (not more than 10%) with warm water (not hotter than 120 degrees Fahrenheit) in a bucket. Apply your cleaner to the table without soaking it using a microfiber cloth or soft-bristled brush. Use cold water for blood stains and PH-neutral soap for oils. Be careful not to use detergents, abrasives, strong soap, bleach, or scouring agents that would damage the upholstery. Wipe down the entire surface of the table, including the vinyl, padding, and frame. Be sure to pay extra attention to areas with visible dirt or stains.
Rinse the cloth or brush with clean water. Using fresh water, wipe down the table rinsing off any soap residue.
Dry the table with a clean microfiber cloth, or let it air dry.
Disinfection:
Once the table is dry, use a disinfectant spray or wipe to disinfect the surface. Avoid saturating or soaking the upholstery.
Rinse with clean water.
Let the table dry completely (by air or with a towel).
How to Clean Sticky Vinyl Massage Table
Dampen a soft white cloth with a one-to-one (1:1) solution of Fantastik® and water OR Formula 409® and water. Rub the sticky area gently to clean. Wipe away any excess cleaner with a clean cloth and rinse the table to remove any residue. Dry completely.
Recommended Products for Cleaning Your Spa Table
If you're looking for specific products to use on your spa table, here are some recommendations: (As an Amazon Associate Massage Tables Now earns from qualifying purchases).
Recommended Cleaners:
Gentle dish soap mixed 1:10 with clean, warm water (no higher than 120 degrees Fahrenheit)
Bleach-Based Disinfectants (1:10 bleach/water solution):
Alcohol Based Disinfectants:
Isopropyl/Rubbing alcohol (70%)
Other: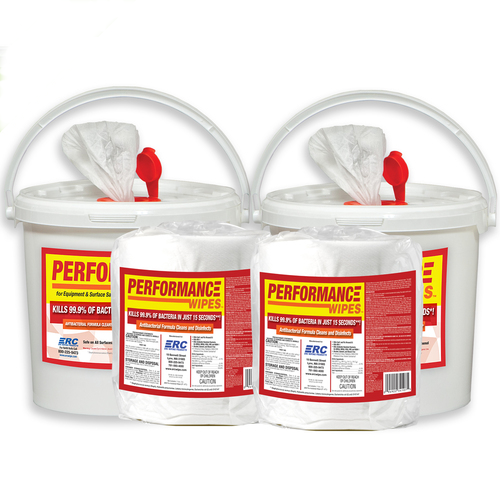 Not Recommended:
Citrus based cleaners
Acetone
Hydrogen Peroxide based cleaners or disinfectants
Acetic Acid
Phenolics
Higher concentrations of bleach
Unapproved quaternary ammonias ("quats")
Armor All®
All cleaners and disinfectants can degrade and damage the upholstery, thus, the provided list is not guaranteed; however, the recommended cleaners and disinfectants will give the best care for your massage table and may prevent you from voiding your manufacturer warranty.
General Maintenance Tips for Your Spa Table
Regular cleaning is just one aspect of spa table maintenance. Here are some additional tips to keep your table in top shape:
Blood and residues of massage oils and lotions could leave stains; therefore, clean them as soon as possible.
Regularly cleaning your table can help minimize the spread of germs from one client to the next. If you do not use a table warmer or fleece pad, you should clean your table after each client.
Avoid placing heavy objects on the table, as this can cause damage to the frame and vinyl.
Keep the table covered when not in use to prevent dust and debris buildup.
If you have a portable massage table, do not store it in your vehicle, as high temperatures can cause it to degrade. Keep it stored in a case in a temperate climate. Extended and sustained exposure to direct sunlight, extreme temperatures, and damp/highly humid environments will shorten fabric life and may void the manufacturer's warranty. Avoid exposure to adhesives and abrasive materials.
Check the table's hardware regularly and tighten any loose screws or bolts.
Replace the table's padding as needed to ensure client comfort and safety.
When appropriate, use table linens or a paper roll to limit the table's exposure to dirt. Use disposable face cradle covers to keep your face cushion clean and easy to maintain.
Common Mistakes to Avoid When Cleaning Your Spa Table
Cleaning a massage table may seem straightforward, but there are some common mistakes to avoid:
Harsh chemicals or abrasive materials can damage the vinyl or frame, including alcohol ratios over 10%.
Neglecting to rinse the table thoroughly after cleaning.
Allowing the table to air dry in direct sunlight can cause the vinyl to crack.
Using a vacuum with a rotating brush can damage the vinyl.
Conclusion and Final Thoughts
Proper cleaning and maintenance are crucial for maximizing the lifespan of your massage table. By following the steps outlined in this article, you can ensure that your table remains in top condition for years to come. Remember to use mild cleaning solutions and avoid harsh chemicals or abrasive materials. With the proper care, your spa table can continue to provide a comfortable and safe environment for your clients.
Massage Tables Now hopes this information has answered your question about how to clean massage table. Our customer service team is always ready to answer your product questions and find solutions for your needs. Call us during business hours via online chat or phone at (888) 515-0444, or email us 24 hours a day at hello@massagetablesnow.com. We will gladly research your query and respond via email the same day or within one business day. Happy Shopping!
FAQ:
How do you clean a physical therapy table?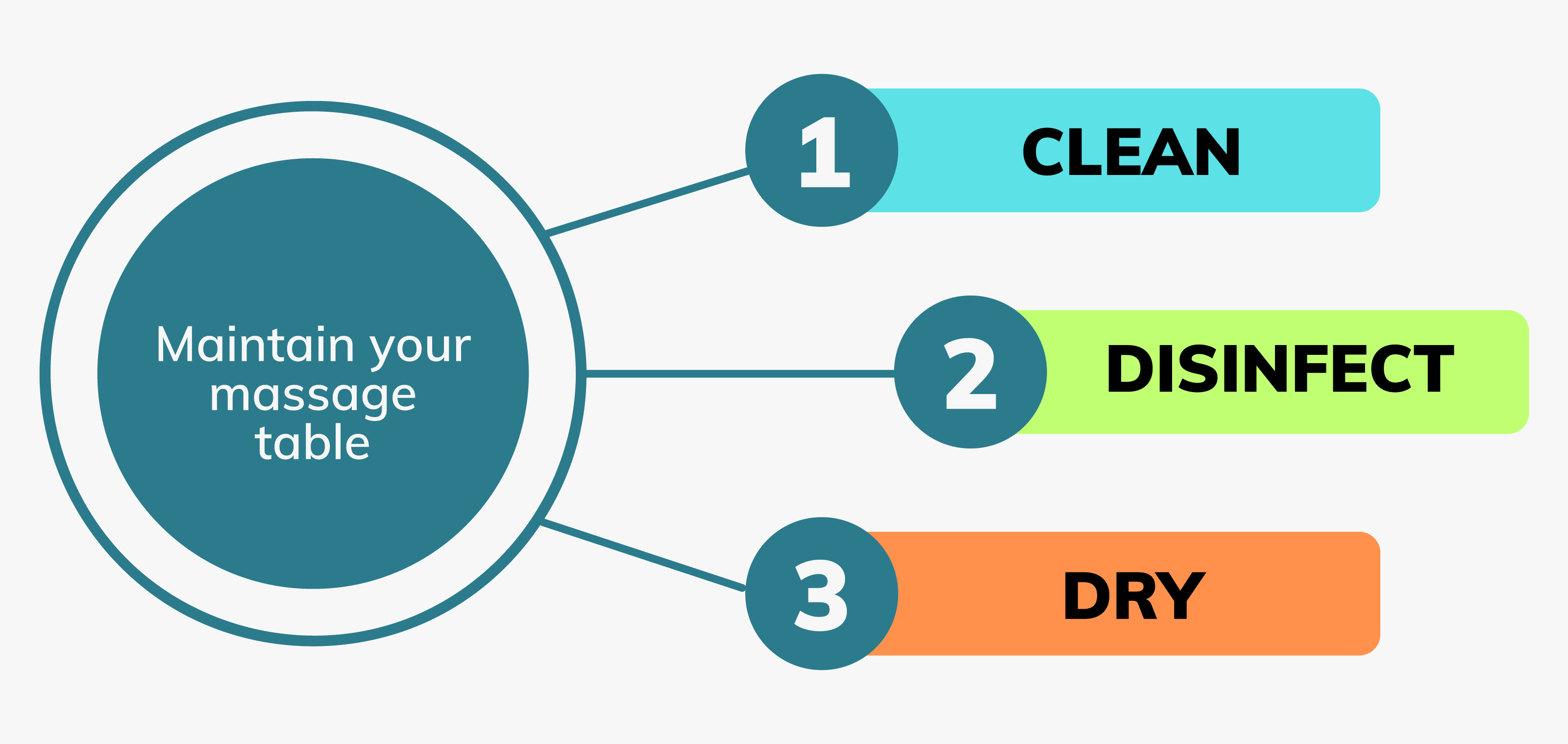 Clean a physical therapy table in three steps:
Remove visible dirt with a recommended cleaner.
Disinfect the table again with a recommended disinfectant.
Thoroughly rinse and dry the table.
Avoid cleansers and disinfectants that feature Citrus, acetone, hydrogen peroxide, acetic acid, phenolics, high concentrations of bleach, ammonia, and Armor All®
How do you remove massage oil from a massage table?
To clean massage oils or body sweat from a massage table, use a solution of warm, mild soapy water (1:10) and follow up with a recommended cleaner and disinfectant. Avoid abrasives as they can damage the upholstery.
How do you clean a white massage table?
Clean a white massage table like any other color, starting with a gentle cleaner. You can use bleach-based cleaners and wipes with no more than a 1:10 bleach/water solution. Avoid using too much pressure while using a microfiber cloth to remove dirt and stains from the massage table top carefully.