For nearly fifty years, the Oakworks name has been synonymous with the highest quality and safety standards in the massage, spa, and medical fields. Their product reliability in the field has been maintained with professional research and design, stringent quality testing and evaluation, and pre-shipment quality control.
Oakworks manufacturers their wide range of massage and treatment tables in the United States with regionally sourced materials. They adhere to the Environmental Protection Agency's stringent standards for water, air, and waste, generating an exceptionally low volume of scrap material and maintaining a dry plant that produces no liquid effluents. Instead, they focus on recycling their waste materials like aluminum and steel.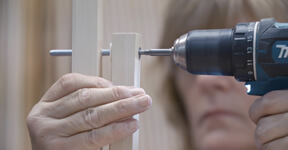 Oakworks is also proud to be a registered manufacturing facility of the Forest Stewardship Council® and have a line of FSC® certified products. Constructing environmentally friendly products is of paramount importance to Oakworks; they always use PVC-free fabric, CFC-free foam, and water-based sealers and lacquers.
They are also innovators – always looking to improve their products and production. For example, consider the unique one-piece tabletops found on the spa massage table line. The one-piece design can be removed and replaced in minutes instead of having to purchase an entirely new table when the old top fails. It is also exceptionally easy to clean and disinfect. This means no more crevasses and hiding spots for bacteria and disease. It is available in 4" or 6" AeroCell padding (proprietary multi-layer, high-quality, high-density 100% polyurethane foams).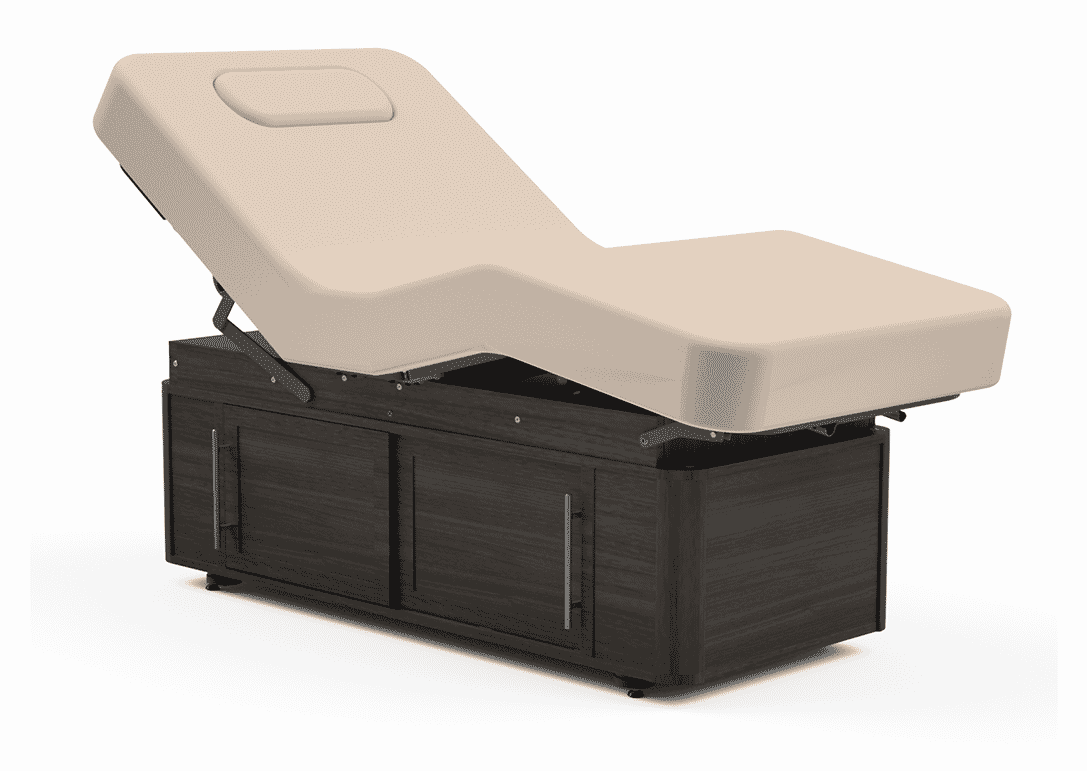 Another unique innovation from Oakworks is their ABC System – Adjustable Body Comfort System. This upgrade option is available on some electric table models to allow extra space to comfortably accommodate breasts while lying in a prone position or scapula access in the supine position. This upgrade can be a great benefit to larger clients or those that have had surgery. The system can also be raised to be used as a head pillow or as a platform for shoulder stretches.
Oakworks' classy massage table designs have gotten the attention of international designers like Clodagh. Clodagh Design is a multi-discipline design firm based in New York City. It is one of the world's leading innovative design studios with an award winning portfolio that spans over 24 countries and a broad range of eco-conscious projects and products. Clodagh Design Signature, the licensing and product design division, is known for a wide range of eco-friendly products including the Clodagh Relaxation Lounge, a luxury electric powered lounge, the Clodagh Leo and Clodagh Gemini hardwood stationary massage tables.
Of course, Oakworks also offers a nice selection of portable massage tables, stationary/electric tables, treatment chairs and exam tables, and field tables in wood and aluminum to take with you wherever you meet your clients. To complement their tables, they also provide a range of massage accessories, stools, and furniture. Get to know Oakworks today.