How To Choose an Electric Massage Table In 2022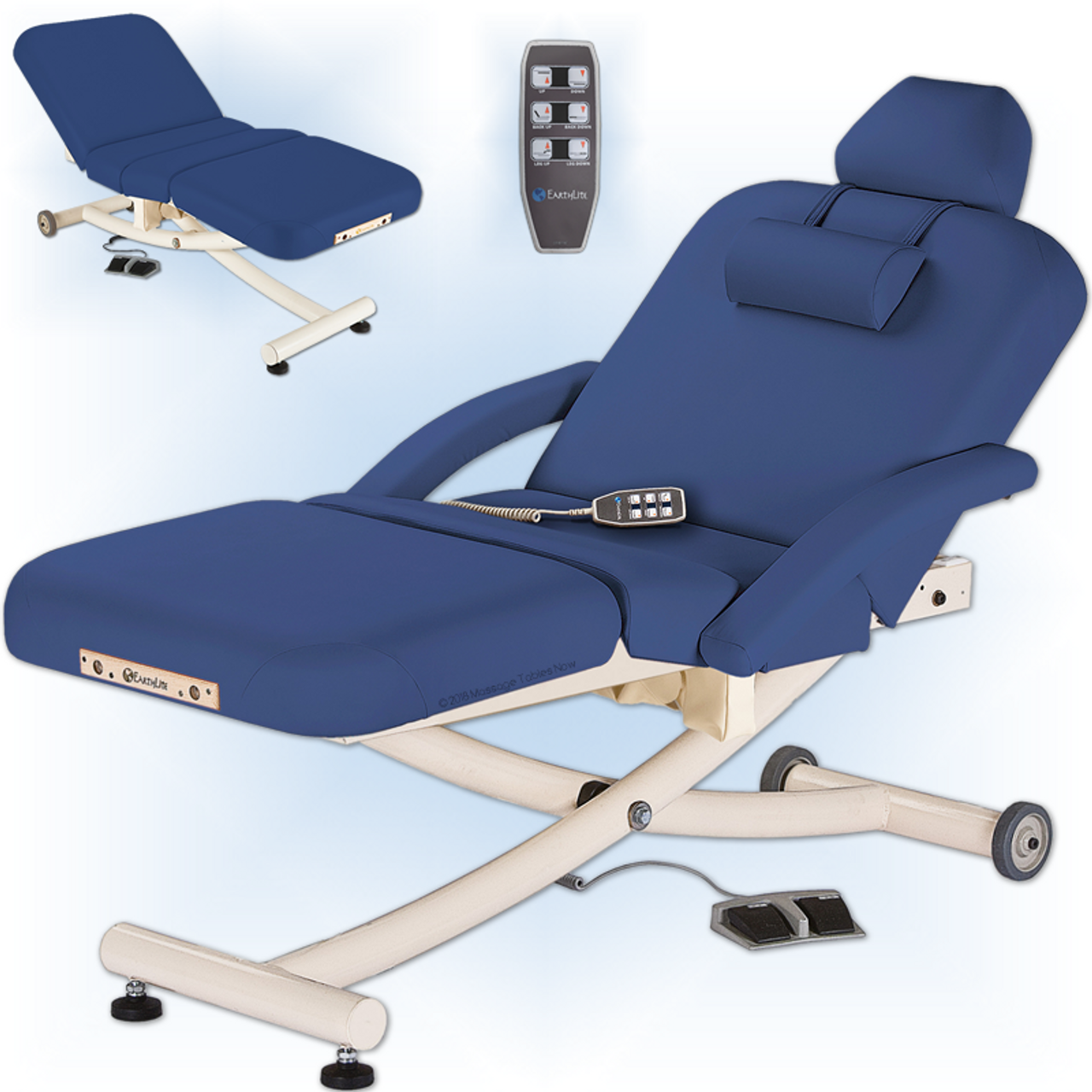 In the grand scheme of running a professional and therapeutic massage business, the type of massage table you use may seem insignificant – but think again. Massage tables set the tone of your session; if they are dysfunctional, flimsy, or uncomfortable, your clients will be able to tell and likely not return.
This is why it's important to choose an electric massage table that is not only comfortable and pleasant to look at but also easy to use. Specialty massage tables can be expensive, so how can you be sure you're selecting the best electric massage table for your business?
Let's consider the key features when buying an electric massage table.
What is an electric massage table?
An electric massage table is a specialized type of massage table that can be adjusted to accommodate various client positions and needs during a massage therapy session. These tables typically have electric motors that allow the therapist to control the height, tilt, and backrest with the push of a button. This can be extremely beneficial for therapists who see a variety of clients with different needs, as it allows them to quickly and easily adjust the table to each client's specific requirements. For example, electric massage tables make it easy to transition from a seated position to a prone position without manually adjusting the table – which can be difficult, especially if the client has an above-average weight.
Features to look for in an electric massage table
Now that you're familiar with electric massage tables, let's take a look at some of the key features to look for when choosing one:
Adjustability: Do you need your table to raise, lower, tilt, or both? For flat massages, only a height-adjustable table is necessary, but for more therapeutic massages, you'll want to look for a table that offers both height and tilt adjustability. For example, the Stronglite Ergo Lift Electric Lift Massage Table, Tilt, is height adjustable and has a manually tilting back that provides you the opportunity to expand your service with offerings like facials, medi-treatments and more.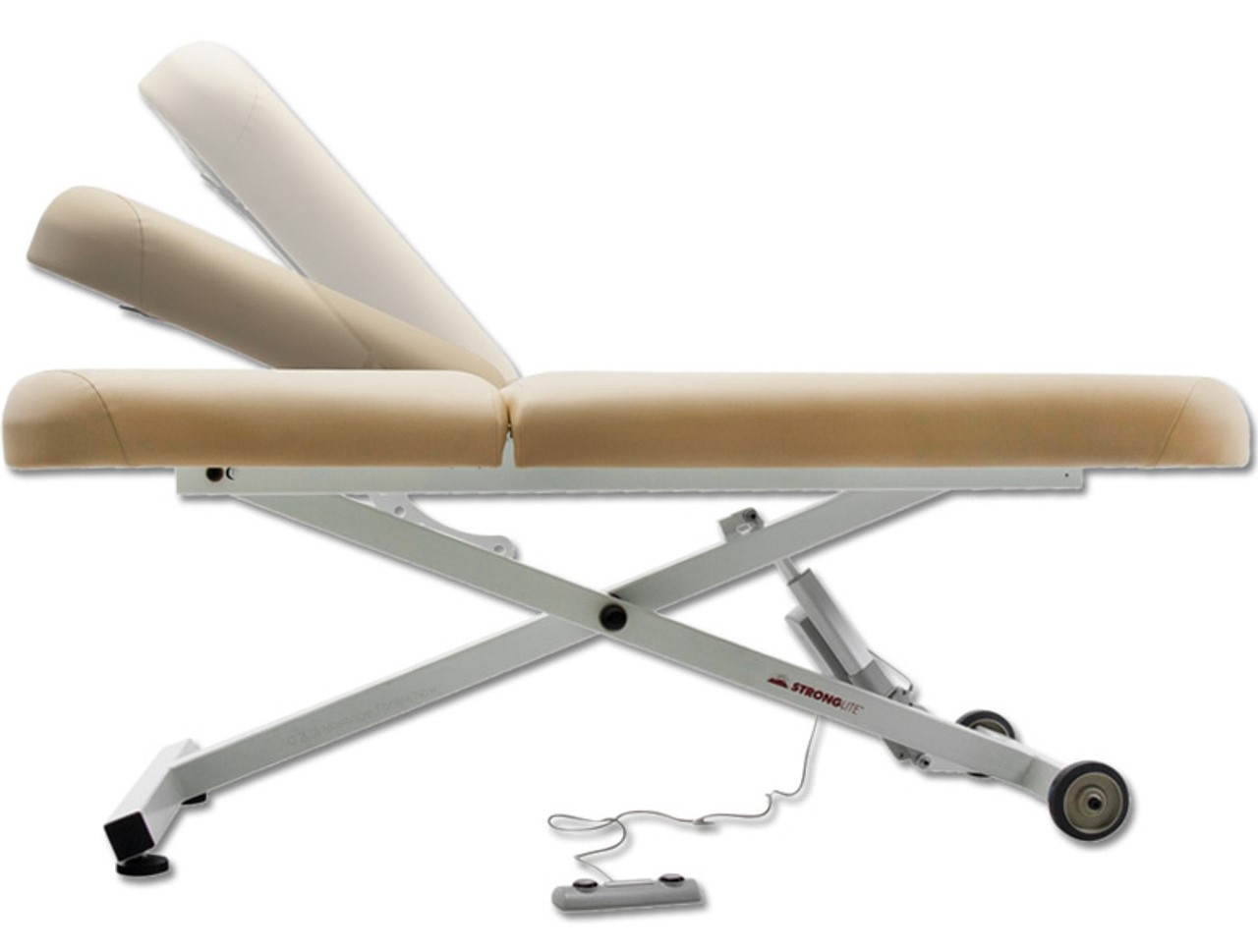 Weight capacity: Make sure to choose a table that can accommodate your heaviest clients. The last thing you want is for your table to collapse in the middle of a massage! An example, the Earthlite Everest Eclipse Electric Lift Massage Table, Salon, has a weight capacity of 600 pounds allowing it to comfortably hold clients of all sizes.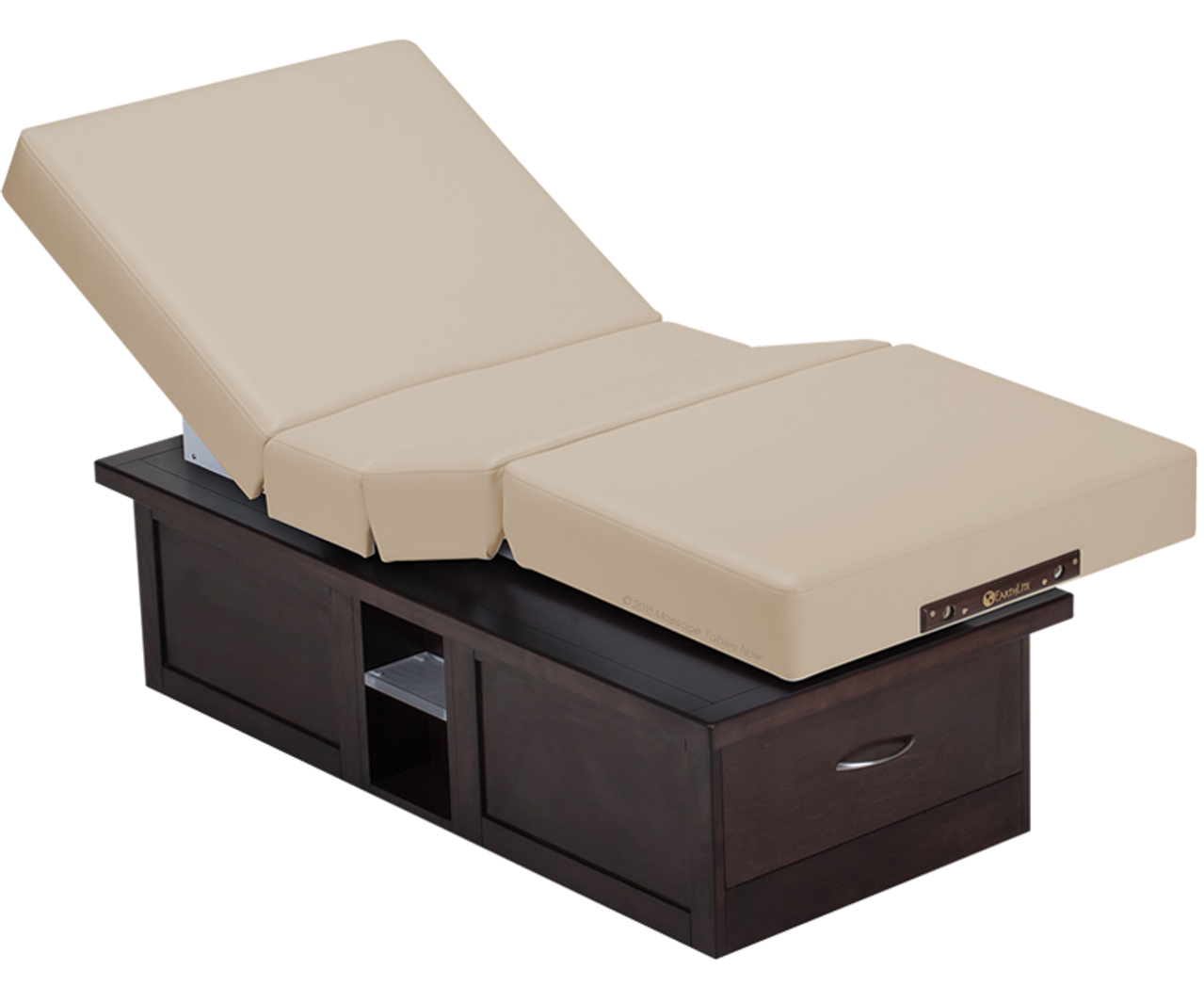 Ease of use: When choosing an electric massage table, it's important to ensure that it's easy for you to use. Go for a simple button-press function, or look for a table with easy-to-use controls.
Support: Ensure your clients get the physical support they need from your electric massage table. Look for a table with a sturdy frame and thick padding to provide the ultimate comfort for your clients. Quality frames will be made out of sturdy metal, while the best padding is usually memory foam, GelTech, or AeroCel.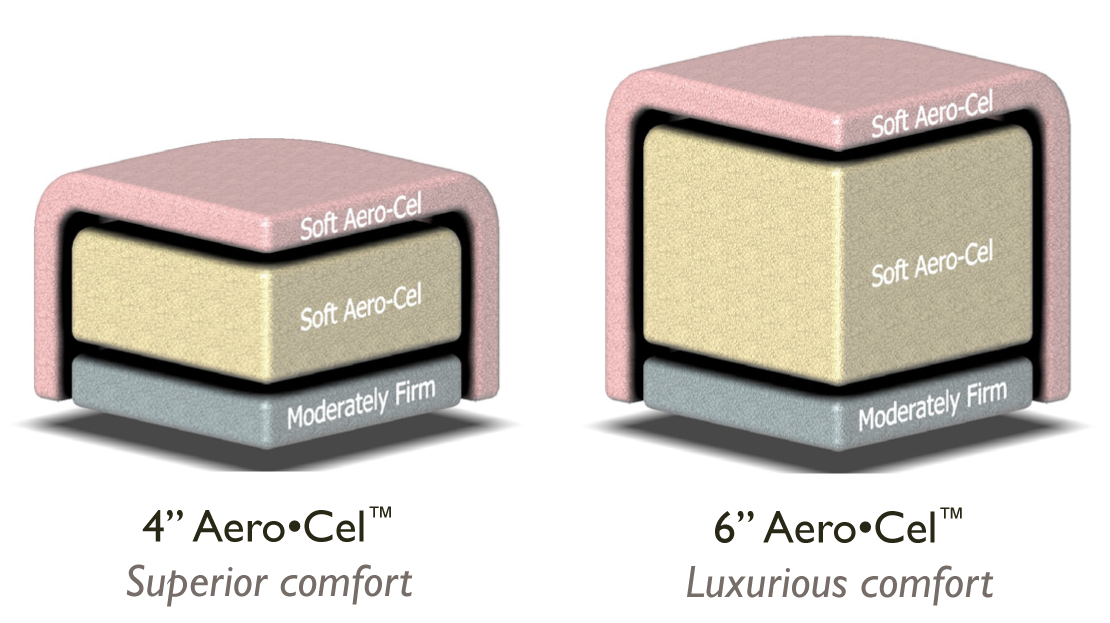 Material: No one wants the pungent smell of plastic in their face while trying to relax, so be sure to choose an electric massage table made with high-quality materials. For example, Custom Craftworks offers standard PVC upholstery that's very durable and the fabric is engineered with exceptional wear and tear resistance and can be repeatedly cleaned and disinfected. Earthlite offers NatureSoft, NatureTouch, UltraLeather, Promessa, and Marine Grade upholstery, all of which are strong and durable.
Once you've considered all of these factors, you'll be well on your way to choosing the perfect electric massage table for your needs!
Final thoughts: Where to make your purchase?
When it comes time to purchase your electric massage table, be sure to do your research and buy from a reputable dealer. You'll want to ensure you get a quality product that will last for years. Read a related article with tips on buying a massage table; check it out here!
Here at Massage Tables Now, we sell only the best in the industry; we feature high-quality brands like Earthlite, Custom Craftworks, Oakworks, and many others. Since purchasing tables for your establishment can be costly, we've also got financing options to suit your needs.
Contact us today to learn more about our electric massage tables and how we can help you make the best purchase for your business! We're available during business hours through online chat or phone at (888) 515-0444, or you can email us 24 hours at hello@massagetablesnow.com. We will research your question and email you within one business day.
FAQs
What is the best electric massage table?
Every practice has different needs when choosing an electric massage table, however, we recommend industry-leading brands like Oakworks, Earthlite, and Custom Craftworks.
Should I choose an electric or hydraulic massage table?
This entirely depends on your preference. An electric tables require electricity (needs to be plugged in) and uses an electric motor to make adjustments while a hydraulic table uses pump action to make adjustments. Simply choose the one that you prefer.