EarthLite TravelMate with Carrying Case
ASSISTANCE IS JUST ONE CLICK AWAY!
EarthLite TravelMate with Carrying Case
Product Description
The magnificent EarthLite TravelMate is a comfortable desktop that can be carried everywhere also referred to as go-everywhere. This massage support system, allows practitioners to take massage therapy to their homes as well as their office. It can also be used with clients on the wheelchair.
You'll be able to position TravelMAte within seconds and set it up solidly on any kind of desk or table top. It can also be adjusted very quickly and easy without hassle. You are also able to provide a balanced support for your client's head and chest.
This masterpiece weights only 9 Ib and will also include a carry case for your convenience. You will find this product available in the following colors: Mystic Blue, Black, Latte and Teal.
---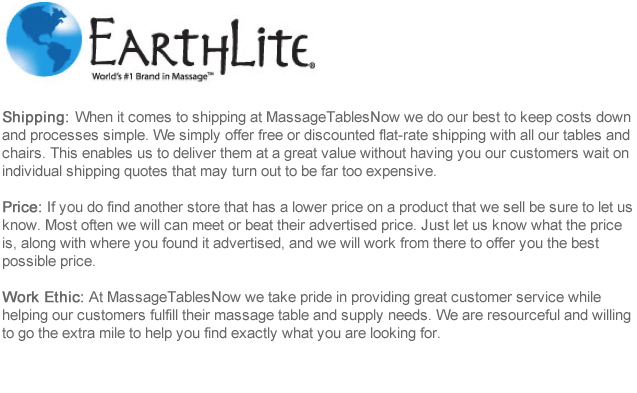 Find Similar Products by Category