Stationary vs Portable Massage Tables: Which Should I Choose?
While there are many different types of massage tables on the market, they can be broadly classified into two categories: stationary and portable. Both types share some features and characteristics, but there are notable differences between the two. If you want to purchase a good massage table at some point in the near future, you should familiarize yourself with the pros and cons of each model to make the best purchasing decision possible.
The Two Types of Massage Tables: In Detail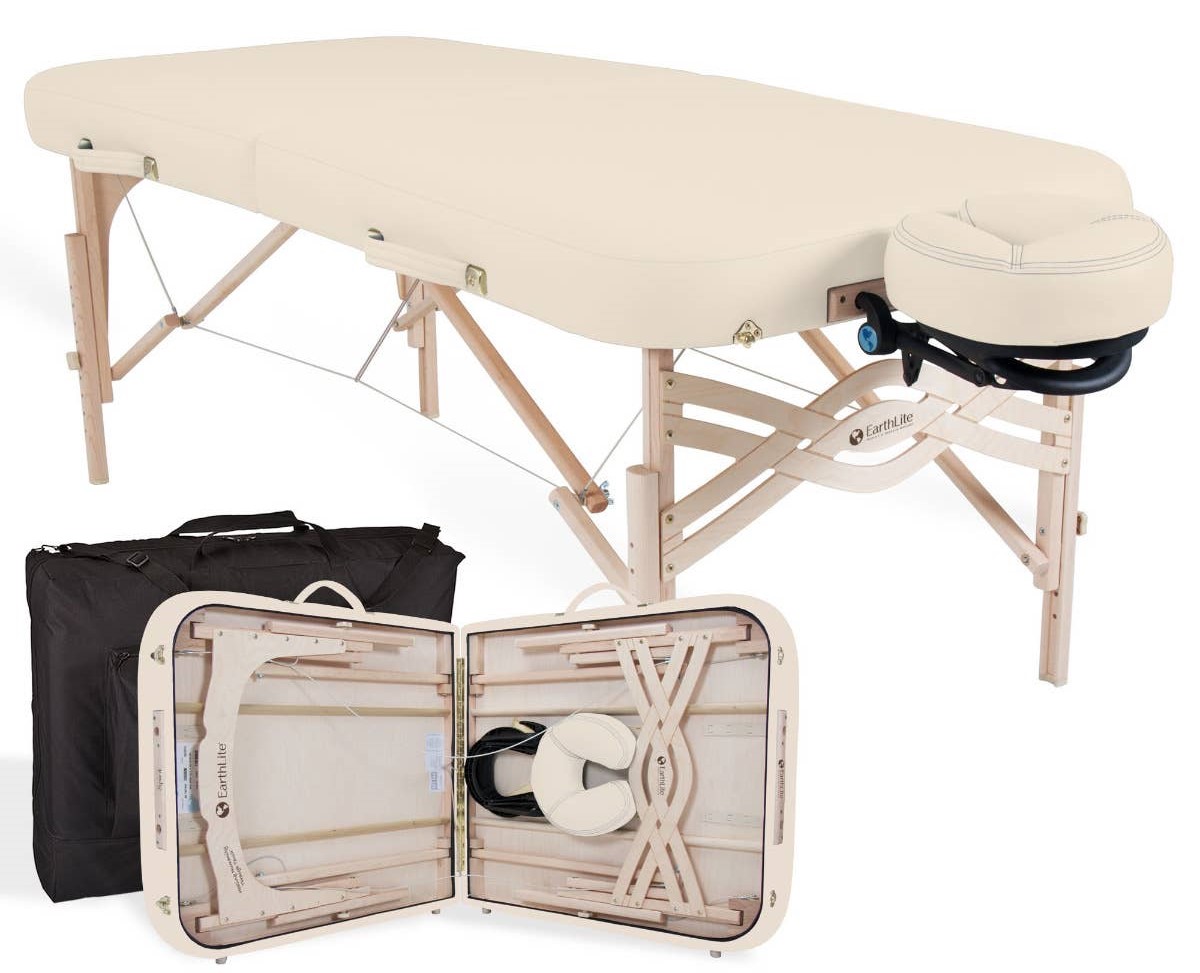 Portable massage tables are lighter and easier to transport than their stationary counterparts. Depending on the particular model, it will likely come with folding hinges so you can easily carry it to your destination. After folding the table, it will be a fraction of its original size. The portability of these tables is an attractive feature for massage therapists on the go.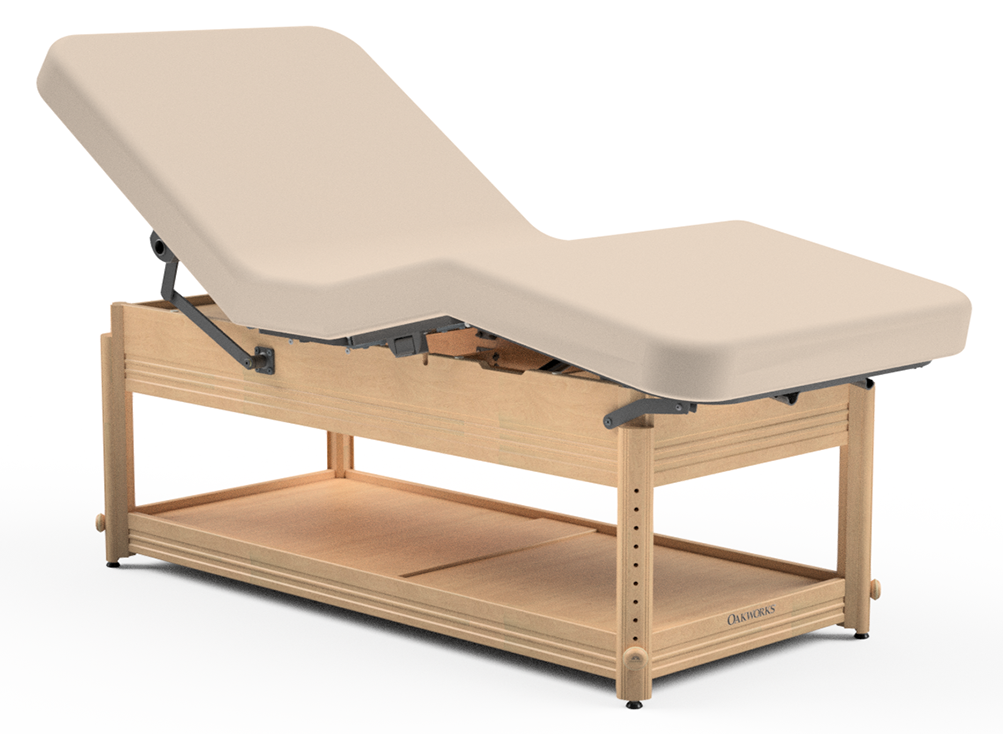 On the other hand, stationary tables are weighty and, for the most part, immovable. They tend to provide a sturdier, more luxurious surface than portable tables and, in most cases, can hold more weight. While not maneuverable, stationary tables often have more bells and whistles, including hydraulics, electric-powered lift mechanics, and table heaters.
When to Buy a Portable Massage Table
Generally speaking, portable massage tables cost less than stationary models. If you want to get into the fun and self-rewarding business of massage therapy but have a limited budget for supplies, a portable model could be your best choice. Not only will it cost you less money upfront, but it will also give you the freedom to make house and office calls and visit your clients at their locations.
The exact weight of a portable massage table is different for each one, but you'll find most weigh somewhere between 30 and 40 pounds. This solid weight offers a structurally sound area for clients to safely enjoy their massage, yet it's not too heavy that you cannot physically carry it.
During your search for portable massage tables, pay close attention to both carrying weight and weight limit. The carrying weight is how much the table weighs, while the weight capacity is how much weight the table is capable of holding. These are both important factors to consider when choosing a portable massage table.
When a Stationary Massage Table is the Best Choice
There are still some occasions when stationary massage tables are preferred, such as in professional spas. A stationary table is likely better if your therapy business is centered around a 'fixed' location like a spa. Stationary massage tables are designed with heavier, bulkier materials, making them difficult to move. Due to their heavier build, stationary massage tables are typically capable of holding a greater amount of weight.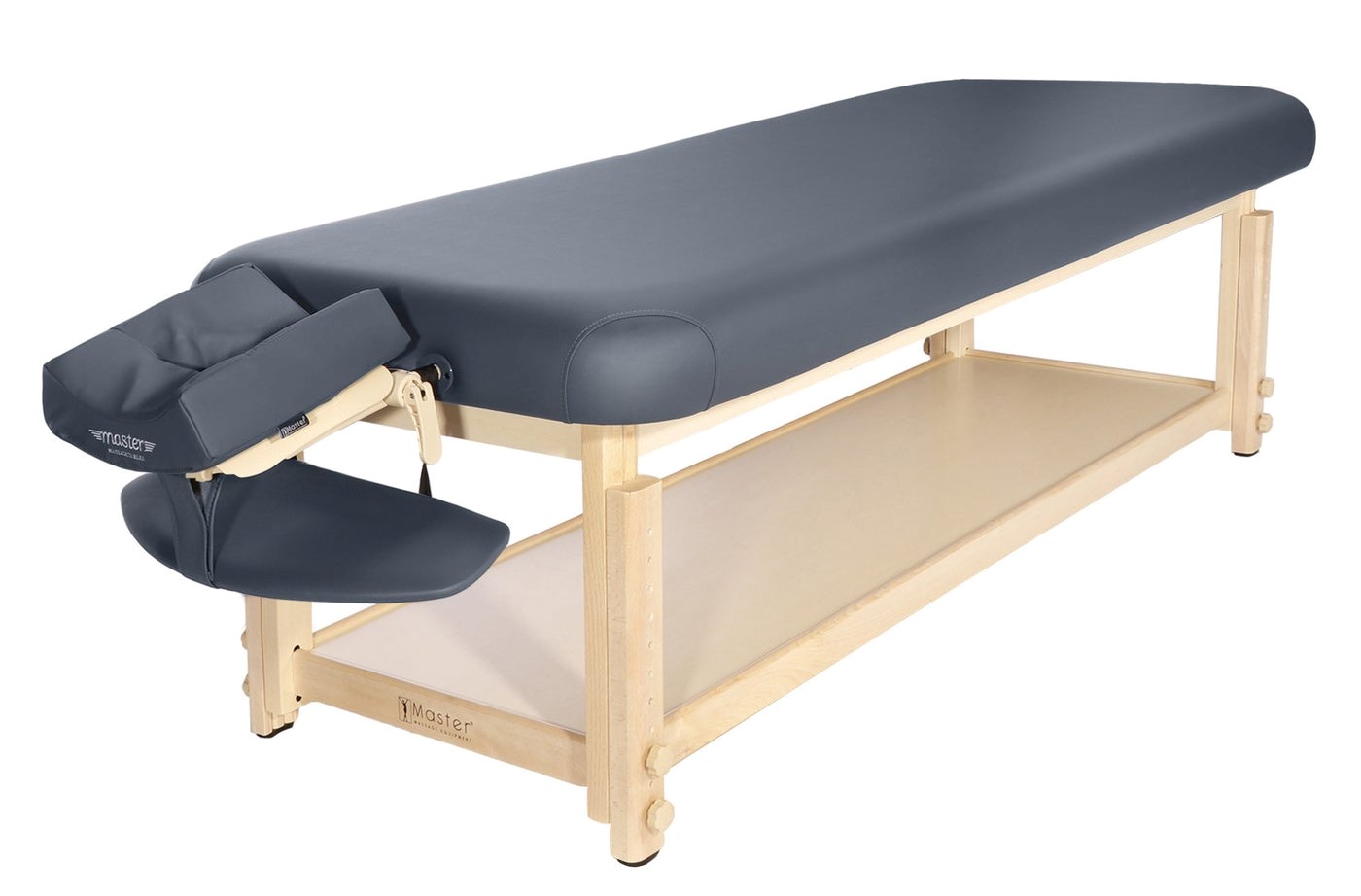 Spas owners and managers tend to prefer stationary massage tables over portable tables. Their large-framed construction and design make them a better choice for this environment. Of course, certain spas may use portable massage tables for house calls as well.
FAQs
Want to know more? Here are some frequently asked questions about massage tables.
What is the best width for a massage table?
The best width for a massage table depends on the size of your clients. As it can be difficult to tailor to the individual, most massage tables are between 28 and 32 inches, but some models are available in wider widths and can go up to 35 inches.
Why is the height of the massage table important?
A good massage table should be at the right height as it needs to be comfortable for the masseuse or masseur and the person receiving the massage. If the table is too high or too low, the therapist may not be able to properly access their client. Note also that some tables are deliberately designed to be lower in height because of the type of massage being given.
Stationary or Portable: The Final Decision
The truth is that there are wonderful tables available in both types, but if you intend to perform therapy calls in clients' homes and offices, you'll want to choose a portable massage table. Their lightweight design and convenient features make them the perfect choice for on-the-go massage therapists. If you're unsure if you will be traveling with your table or set in a fixed location, a portable table is the safer bet, giving you the flexibility to do both.
Why Choose MassageTablesNow?
We are a leading global supplier of massage/ spa furniture and equipment and have served tens of thousands of Massage Parlors and Spas. We have an expansive collection of sturdy, functional, and comfortable portable and stationary massage tables from top-tier industry brands (Earthlite, Living Earth Crafts (LEC), Custom Craftworks, Touch America, Pisces Productions, and Master Massage)
Our adept, dependable, and friendly client service team is available during business hours via online chat or phone at (888) 5150444; you can also email us 24 hours a day, seven days a week at hello@massagetblesnow.com. Please get in touch with us if you have any questions; we will research your query and respond via email within one business day.