Custom Craftworks Premium Rolling Stool
ASSISTANCE IS JUST ONE CLICK AWAY!
Custom Craftworks Premium Rolling Stool
Product Description
If you are looking to find the perfect stool to help you keep a good posture while you are working on your patients the Custom Craftworks Premium Rolling Stool is exactly what you want. This stool is adjustable and super comfortable and you are also able to choose from 16 amazing different colors of your choice.

Other Details: Width: 16"
MassageTableNow is a big believer in customer service in every possible way and shape. In order to help provide you with the best service possible we make it our goal to give you the lowest price possible on all our products. This stool will also ship free for your convenience. Please do email, call or chat with us to let us know if you have any concerns so we can help you as soon as possible.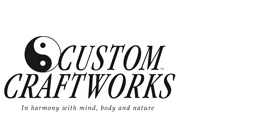 Find Similar Products by Category