Custom Craftworks Classic Round Bolster
ASSISTANCE IS JUST ONE CLICK AWAY!
Custom Craftworks Classic Round Bolster
Product Description
The Custom Craftworks Premium Round Bolster provides the best support needed for your client's ankle and knees. If you were looking to get something that would last you a really long time, you've come to the right place. These Premium round bolsters not only provide the comfort that your customers deserve but they also will provide that support longer than any other Bolster manufacturer online.

At MassageTablesNow we make sure bring you the lowest prices on the market, so you can enjoy the latest custom craftworks products without having to pay more than you have to. Please contact us if you've found the product above at any other website with a lower price and we will beat their price for you. If you have any questons you can also contact us via chat, email or phone and we'll be happy to help you as best we can.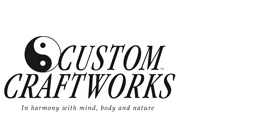 Find Similar Products by Category